QUARTERLY TIP
Heads of household need to prioritize retirement saving over saving for "big ticket" items like a car, a down payment on a home, a college education, or a trip.
A Review of Q1 2018
THE QUARTER IN BRIEF
Stocks rallied in January, corrected in February, and slumped in March as volatility and economic policy changes took some of the enthusiasm out of the market. The Trump administration announced tariffs on foreign steel, aluminum, and assorted products from China; China soon said that it would reciprocate with excise taxes of its own. The Federal Reserve adjusted the federal funds rate upward and welcomed a new chair; the White House appointed a new chief economic advisor. An orderly process was outlined for the Brexit. The Nasdaq Composite advanced for the first quarter, but the Dow 30 and S&P 500 did not; most major Asian and European benchmarks also retreated. Among commodities, bitcoin declined notably, while oil and gold improved. The placid market climate of 2017 vanished, giving way to trading sessions marked by significant ups and downs.1
DOMESTIC ECONOMIC HEALTH
A protectionist trade strategy emerged from the nation's capital in March. The Trump administration declared that a 25% tariff would be instituted on imported steel and a 10% tariff on imported aluminum. Some countries were given short-term exemptions from these excise taxes: Argentina, Australia, Brazil, Canada, Mexico, South Korea, and members of the European Union. Additionally, up to $60 billion in Chinese imports would soon face excise taxes. China retaliated at the end of the quarter, imposing import charges of either 15% or 25% on 128 U.S. products, including pork and fruits.2
Elsewhere in Washington, the Janet Yellen era gave way to the Jerome Powell era at the Federal Reserve. Weeks after Powell took over as Fed chair, the central bank made its first interest rate adjustment of the year, a 0.25% hike that set the target range for the federal funds rate at 1.50%-1.75%. The Fed's updated dot-plot forecast, reflecting the consensus opinion of its policymakers, projected two more hikes this year: three in 2019 and two in 2020. All that would leave the benchmark interest rate around 3.4%, according to the dot-plot. The Trump administration hired former Reagan administration official and CNBC commentator Larry Kudlow as its new chief economic advisor, following the resignation of Gary Cohn.3,4
Business growth looked good in the first quarter; correspondingly, so did hiring. The Institute for Supply Management's factory PMI went from 59.1 to 60.8 to 59.3 across three months; ISM's service sector gauge was also very high at readings of 59.9 in January and 59.5 in February. January saw a net job gain of 239,000 hires by the Department of Labor's estimation, and February brought an even more impressive net gain of 313,000. The headline jobless rate stayed at 4.1% in January and February, and the U-6 rate, counting the underemployed, remained at 8.2% in both those months.5
Inflation became a worry during the quarter, but fears that it was running away subsided. There was a half-percent spike in the headline Consumer Price Index in January, plus a 0.3% gain for the core CPI. A month later, both the headline and core CPI moved but 0.2%. By February, annualized consumer inflation was running at 2.2%, core inflation at 1.8%. Wholesale inflation pressure was greater: the year-over-year advance in the Producer Price Index through February was 2.8%. Speaking of production, industrial output was up 4.4% in the 12 months ending in February; durable goods orders rose 3.1% in February after a 3.5% January decline.5
Consumer incomes rose 0.4% in both January and February, paralleled by consecutive 0.2% gains in consumer spending. Another indicator from the Department of Commerce seemed to show consumers were saving rather than buying: overall retail sales fell 0.1% in February following a 0.1% January increase. The Bureau of Economic Analysis showed real consumer spending at 4.0% in the fourth quarter, a major factor in the 2.9% expansion of the economy. (That number was an upgrade from the BEA's second estimate of Q4 GDP, which was 2.5%.)5
---
Sound financial planning you can count on.
An organization is only as strong as its roots. For six generations, our families' Florida roots have guided our approach to life and community service. As a financial partner to hundreds of families and organizations for more than 25 years, we understand what is most important to you.
Brower Financial Group is a premier financial planning firm located in Ponte Vedra Beach, FL.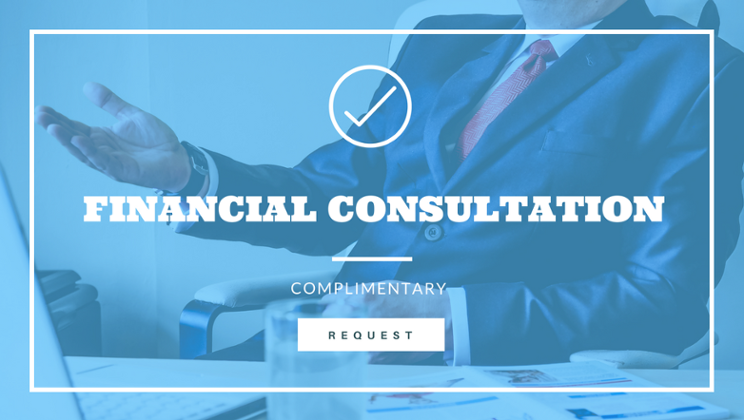 ---
Securities offered through JW Cole Financial, Inc. (JWC), Member FINRA/SIPC Advisory Services offered through J.W. Cole Advisors, Inc. (JWCA). Brower Financial Group and JWC/JWCA are unaffiliated entities. Registered Representatives of J.W. Cole Financial, Inc. whose identities and associations with Brower Financial Group are disclosed on this site, may only conduct business with residents of the states and/or jurisdictions for which they are properly registered.
This material was prepared by MarketingPro, Inc., and does not necessarily represent the views of the presenting party, nor their affiliates. This information has been derived from sources believed to be accurate. Please note – investing involves risk, and past performance is no guarantee of future results. The publisher is not engaged in rendering legal, accounting or other professional services. If assistance is needed, the reader is advised to engage the services of a competent professional. This information should not be construed as investment, tax or legal advice and may not be relied on for the purpose of avoiding any Federal tax penalty. This is neither a solicitation nor recommendation to purchase or sell any investment or insurance product or service, and should not be relied upon as such. All indices are unmanaged and are not illustrative of any particular investment.
Citations.
1 – markets.wsj.com/us [3/29/18]
2 – tinyurl.com/y8vpf983 [4/2/18]
3 – marketwatch.com/story/fed-lifts-rates-in-powells-first-meeting-says-outlook-has-strengthened-2018-03-21 [3/21/18]
4 – time.com/5197983/larry-kudlow-replace-gary-cohn-what-to-know/ [3/14/18]
5 – investing.com/economic-calendar/ [4/2/18]
6 – tradingeconomics.com/united-states/consumer-confidence [4/2/18]
7 – conference-board.org/data/consumerconfidence.cfm [3/27/18]
8 – globaltimes.cn/content/1096148.shtml [4/1/18]
9 – bloombergquint.com/global-economics/2018/03/29/vietnam-s-economy-expands-more-than-7-in-first-quarter [3/29/18]
10 – dw.com/en/eurozone-central-bank-inches-toward-stimulus-exit/a-42885507 [3/8/18]
11 – dailysabah.com/economy/2018/03/06/italian-vote-trade-concerns-darken-europes-economic-outlook [3/6/18]
12 – news.morningstar.com/index/indexReturn.html [4/1/18]
13 – msci.com/end-of-day-data-search [3/29/18]
14 – barchart.com/futures/performance-leaders?viewName=chart&timeFrame=3m [4/1/18]
15 – coindesk.com/price/ [3/29/18]
16 – money.cnn.com/data/commodities/ [3/29/18]
17 – freddiemac.com/pmms/archive.html [3/29/18]
18 – freddiemac.com/pmms/archive.html?year=2017 [12/28/17]
19 – reuters.com/article/usa-economy-housing/u-s-existing-home-sales-jump-in-february-idUSL1N1R21Q3 [3/21/18]
20 – zillow.com/research/january-new-home-sales-19118/ [3/26/18]
21 – markets.wsj.com/us [12/29/17]
22 – bigcharts.marketwatch.com/historical/default.asp?symb=DJIA&closeDate=3%2F29%2F17&x=0&y=0 [3/29/18]
22 – bigcharts.marketwatch.com/historical/default.asp?symb=COMP&closeDate=3%2F29%2F17&x=0&y=0 [3/29/18]
22 – bigcharts.marketwatch.com/historical/default.asp?symb=SPX&closeDate=3%2F29%2F17&x=0&y=0 [3/29/18]
22 – bigcharts.marketwatch.com/historical/default.asp?symb=DJIA&closeDate=3%2F28%2F08&x=0&y=0 [3/29/18]
22 – bigcharts.marketwatch.com/historical/default.asp?symb=COMP&closeDate=3%2F28%2F08&x=0&y=0 [3/29/18]
22 – bigcharts.marketwatch.com/historical/default.asp?symb=SPX&closeDate=3%2F28%2F08&x=0&y=0 [3/29/18]
23 – treasury.gov/resource-center/data-chart-center/interest-rates/Pages/TextView.aspx?data=realyield [3/29/18]
24 – treasury.gov/resource-center/data-chart-center/interest-rates/Pages/TextView.aspx?data=realyieldAll [3/29/18]
25 – marketwatch.com/ [4/2/18]