Weekly Economic Update
In this week's recap: coronavirus concerns ripple through global stock markets; the Fed makes a slight monetary policy adjustment; consumer confidence rises; the government makes its first estimate of fourth-quarter growth.
Provided by Brower Financial Group. 
THE WEEK ON WALL STREET
Stock benchmarks declined for a second straight week as coronavirus news tempered risk appetite.
The S&P 500 fell 2.14% on the week. The Nasdaq Composite dipped 1.76%, and the Dow Jones Industrial Average, 2.55%. Away from North America, developed markets slumped 2.24%, according to MSCI's EAFE index.1,2
The Fed Makes a Minor Move
The Federal Reserve left short-term interest rates alone at its January meeting, but it did make what Fed chairman Jerome Powell called a "small technical adjustment" in view of its continuing purchases of Treasuries. Wednesday, it slightly increased the interest rate paid to banks that park excess capital reserves at the Fed.
The move may give the Fed a bit more control over short-term rates this quarter and assist the operations of U.S. financial markets.3
Encouraging New Consumer Data
Rising to 131.6 in January, the Conference Board's Consumer Confidence Index reached its highest level since August. Consumer spending increased 0.3% in December, according to a new Department of Commerce report.4,5
Economy Expanded at a 2.1% Pace in Fourth Quarter
The Bureau of Economic Analysis released this estimate Thursday. That number matches the gross domestic product of the third quarter and affirms that the U.S. avoided a fall slowdown.6
– Tip of the Week –
Auto insurance providers offer a wide range of discounts, perhaps wider than many consumers realize. They may lower rates for good drivers, honor students, seniors, long-time customers, or households or companies insuring multiple cars or trucks. Asking about a carrier's variety of discounts could lead to savings.
THE WEEK AHEAD: KEY ECONOMIC DATA
Monday: The latest snapshot of factory sector health from the Institute for Supply Management, presenting January data.
Wednesday: ISM's January report on the state of non-manufacturing businesses and the latest private-sector payrolls report from Automatic Data Processing (ADP).
Friday: The Department of Labor releases its January employment report.
Source: MarketWatch, January 31, 2020
The MarketWatch economic calendar lists upcoming U.S. economic data releases (including key economic indicators), Federal Reserve policy meetings, and speaking engagements of Federal Reserve officials. The content is developed from sources believed to be providing accurate information. The forecasts or forward-looking statements are based on assumptions and may not materialize. The forecasts also are subject to revision.
---
Sound financial planning you can count on.
An organization is only as strong as its roots. For six generations, our families' Florida roots have guided our approach to life and community service. As a financial partner to hundreds of families and organizations for more than 25 years, we understand what is most important to you.
Brower Financial Group is a premier financial planning firm located in Ponte Vedra Beach, FL serving all of Jacksonville, The Beached and Ponte Vedra.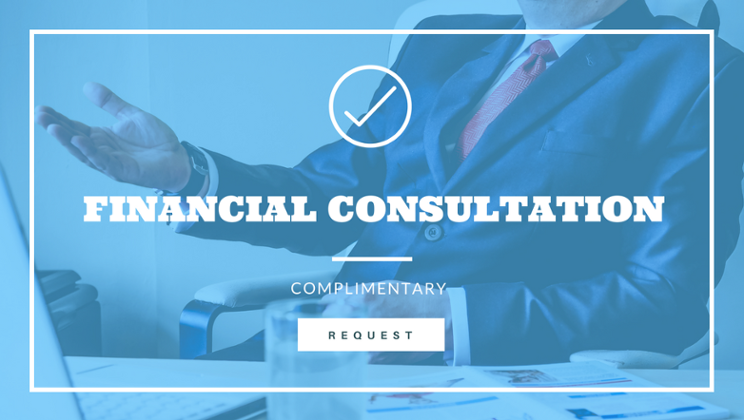 Securities offered through JW Cole Financial, Inc. (JWC), Member FINRA/SIPC Advisory Services offered through J.W. Cole Advisors, Inc. (JWCA). Brower Financial Group and JWC/JWCA are unaffiliated entities. Registered Representatives of J.W. Cole Financial, Inc. whose identities and associations with Brower Financial Group are disclosed on this site, may only conduct business with residents of the states and/or jurisdictions for which they are properly registered.
This material was prepared by MarketingPro, Inc., and does not necessarily represent the views of the presenting party, nor their affiliates. This information has been derived from sources believed to be accurate. Please note – investing involves risk, and past performance is no guarantee of future results. The publisher is not engaged in rendering legal, accounting or other professional services. If assistance is needed, the reader is advised to engage the services of a competent professional. This information should not be construed as investment, tax or legal advice and may not be relied on for the purpose of avoiding any Federal tax penalty. This is neither a solicitation nor recommendation to purchase or sell any investment or insurance product or service, and should not be relied upon as such. All indices are unmanaged and are not illustrative of any particular investment.
Citations:
1 – wsj.com/market-data [1/31/20]
2 – quotes.wsj.com/index/XX/MSCI%20GLOBAL/990300/historical-prices [1/31/20]
3 – marketwatch.com/story/fed-holds-benchmark-interest-rate-steady-sees-economy-growing-at-moderate-pace-2020-01-29 [1/29/20]
4 – investing.com/economic-calendar/cb-consumer-confidence-48 [1/28/20]
5 – investing.com/economic-calendar/personal-spending-235 [1/31/20]
6 – marketwatch.com/story/economy-grows-21-in-the-4th-quarter-as-gdp-gets-big-boost-from-falling-trade-deficit-2020-01-30 [1/30/20]